Create a dream sequence.
Below is a simple mind map of my ideas.
My idea for this dream sequence was to imitate the dreamy look by adding radial blur to the images. This represents how dreams are not clear and when you try to recall a dream, it becomes blurred and difficult to read and recall details. These photographs also represent what my dreams are like as my dreams consist of me being alone in different places. These photographs are also meant to represent how I was feeling while I was walking around and exploring Coney Island, New York.
Whilst I was taking these photographs I felt rushed as we were the only people around walking the streets. It was the time of year when the attractions were closed and abandoned for the winter and off-season. Every car that drove past stared at us as if to say we were doing something wrong, which is why I felt on edge and a little creeped out. The blur on the final photographs represent the rushed and on-edge feeling I was feeling at the time of taking them.
Below are my final photographs.
Below are slightly different edits which I tried out but didn't like as they looks messy. I feel like the ones with radial blur above work better and look more dreamy.
I had a good start but got asked to try and extend this project so below is my extended version of this whole project. Below the photographs is a soundscape which I created to play along as you view these photographs. The soundscape is to add another dimension to the photographs alone. I decided to create this and incorporate sounds of the fair when it would be open in summer.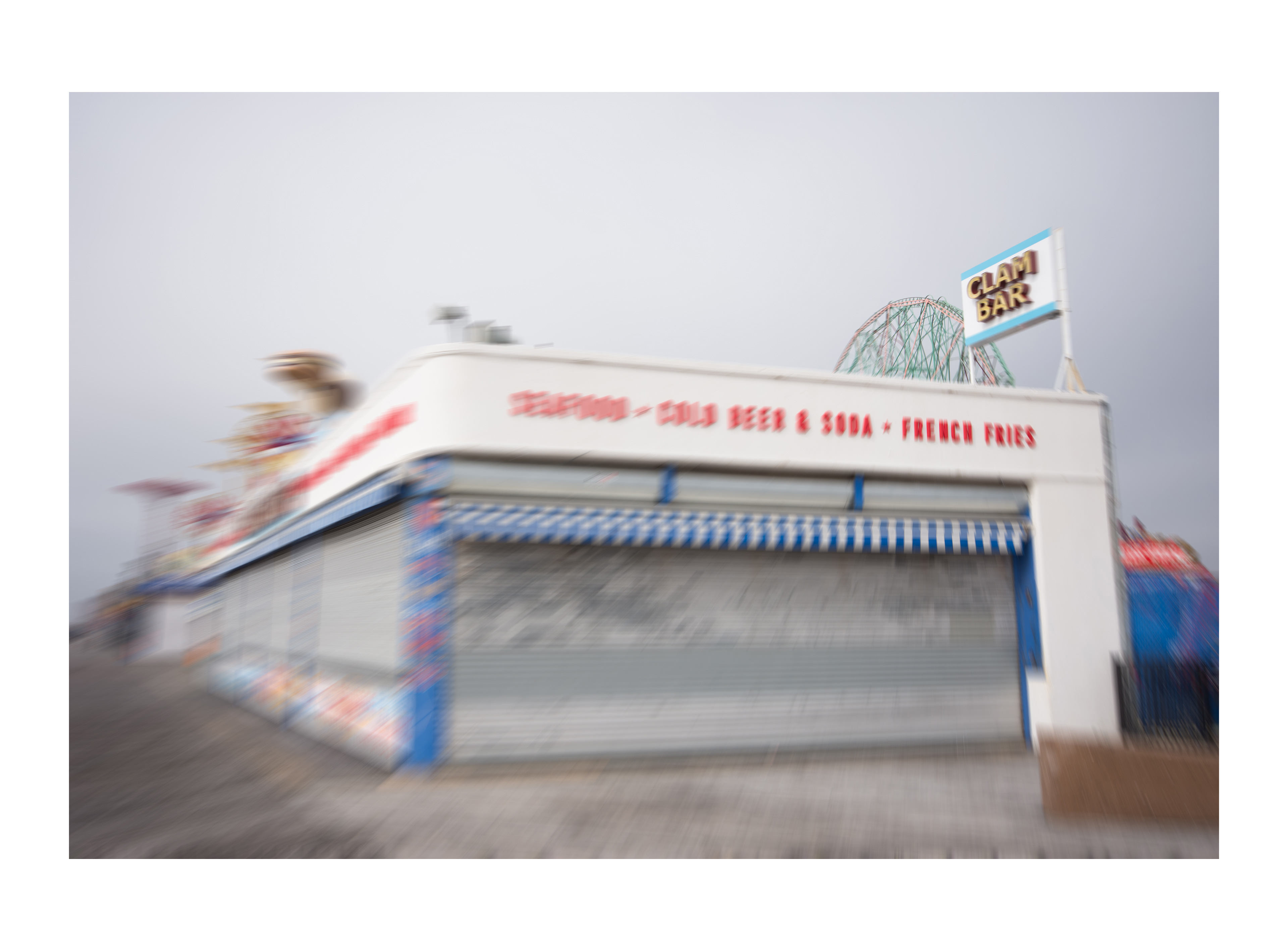 I have used a matting around the outside of each photograph to give it some separation from each other and give the work a cleaner more professional look.
Overall I am really happy with my final photographs I definitely prefer the extended version I have done as it creates a 'bigger' picture for the viewer to get a feel for the atmosphere, instead of just 6 photographs to get a feel for the atmosphere. I think that the soundscape works well in conjunction with the photographs as it just adds another piece of information for the viewer to get a feel for the atmosphere. I really enjoyed trying out different blurs in post production and experimenting with the matting which I think makes the sequence look much more professional and cleaner.
If I was to do this brief again I would try something completely different and take ideas from Francesca Woodman's work. I would use a combination of location, action of subject and a long exposure to create a dream sequence.
I have learned that sometimes more photographs are better to tell a story as it provides more information to the viewer. I also learned that matting around a photograph adds separation between the photographs and creates a cleaner and more professional look.
Francesca Woodman is an American photographer born in Denver, Colorado on April 3rd 1958. She is best known for her famous black and white images of her and other female models, often naked and blurred due to long exposure times and models moving. This creates the effect of the bodies merging with the environment and faces becoming unrecognisable. She worked with medium format cameras producing more than 10,000 negatives during her photographic life and also travelled around for her studies and work, she moved to New York City in 1979. She moved to New York to "make a career in photography" and sent out her portfolio to various fashion photographers but unfortunately this wasn't successful in finding her exposure and work. A year later in 1980 she started to become very depressed due to her work not gaining the attention she wanted and due to a broken relationship. In the Autumn of 1980, she survived a suicide attempt where she lived in Manhattan with her parents. As time went on and times got harder for her she died by suicide in January 1981 after jumping from a loft window.
Below are some examples of her work.
I find Woodman's photographs very interesting, I like how they evoke a sense and mood of mystery which link to early spiritualist photography where ghosts accidentally entered the frame. To me personally I find a lot of her work quite eerie and haunting as I know how she ended her own life. To me some of her work seems to resemble aspects of her life and how she lived her life especially towards the end of her life.
Deborah Turbeville was an American fashion photographer born in 1932 in Massachusetts. She started out her career as a fashion editor for Harper's Bazaar. She then became a photographer in the 70s where she later became known for adding 'darker' undertones to fashion photography and creating 'edgy', dreamy and mysterious photographs. In 2009, Women's Wear Daily said that "Turbeville had turned fashion photography into avant-garde art. Her photographs were used in advertisements and publications for Nike, Ralph Lauren and Vogue. Her photographs are recognisable by their grain, use of pastel colours, sepia, black and white and blurring in the image.
Below are some of her photographs.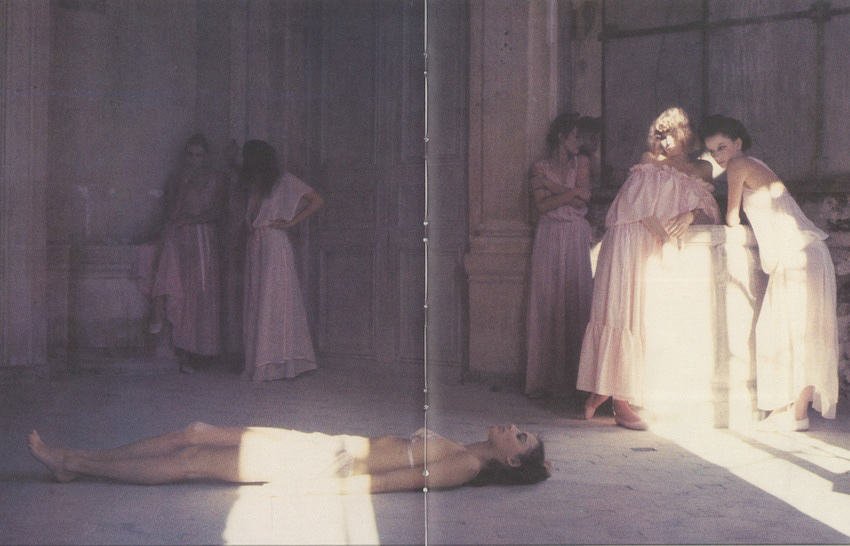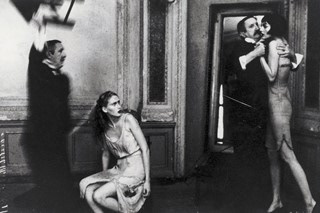 Personally I do like Deborah Turbeville's work because I love her style and colours she uses. Her photographs changed how fashion photography was created and seen. I like how she made fashion photography 'darker' and 'edgy'. I also like how her work also incorporates 'messy' edges which adds to the effect they have on the viewer.